Lifemote is the winner of the Startup Showcase Competition at BBWF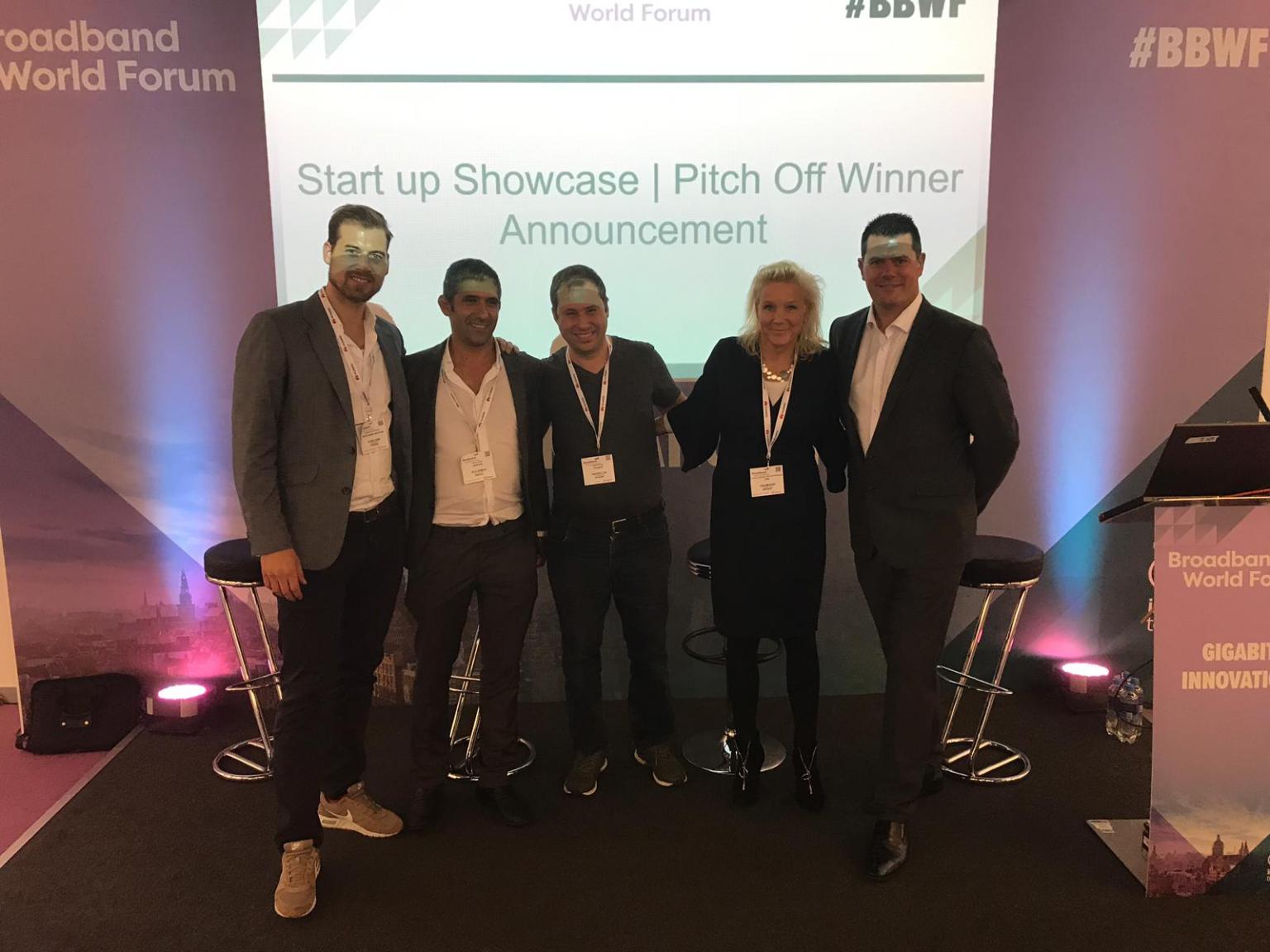 This year, one of the broadband industry's biggest events, Broadband World Forum was held in Amsterdam, RAI between the 15th and 17th of October. 
The event brought together many operators, vendors, technology providers, and startups from all over the world, each presenting their cutting edge technologies in areas like AI, 5G, WiFi 6, network intelligence and many more. As Lifemote, we also attended BBWF to showcase our solution: AI-driven WiFi Analytics and Proactive Maintenance Platform.
Start-up Showcase Pitching Competition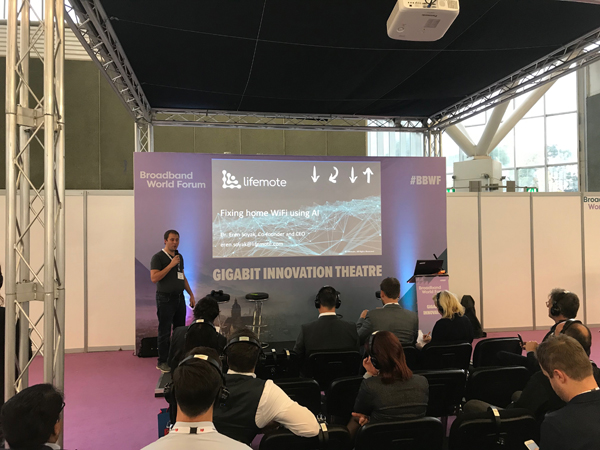 The Start-up Showcase Pitching Competition, which is on its third year at the BBWF, gathered together the best of the innovative startups to let them pitch for the judges and the broadband industry leaders to introduce their ideas and solutions. 
The event hosted panels with the judges, leaders, and VCs, like Ronan Kelly from Adtran, Marie Jose Van Den Boomgaard from KPN, Nicolai Schattgen from Match-Maker Ventures each giving their take on the start-up ecosystem in the broadband industry. 
The event continued with pitching sessions to the audience. There were many successful and handpicked start-ups that presented at the competition. Our Co-Founder and CEO, Dr. Eren Soyak made great pitch, presenting Lifemote and its AI-driven WiFi Analytics and Proactive Maintenance Platform on the cloud for the Internet Service Providers.

In the end, judges decided and we were very extremely proud to win the Start-up Showcase Competition. In addition to that, we also won a complimentary booth next year at the BBWF.
Shortlisted in Broadband Awards
BBWF hosted the prestigious Broadband Awards this year to recognize the excellence in the broadband industry. There were 12 distinct award categories, and as we learned, this year the applications for the awards skyrocketed in comparison to previous years.

Lifemote is honoured to be shortlisted for the Best Network Intelligence Category. We attended the Awards Ceremony.
BBWF was a big rush for us as we had a lot of meetings with operators from all over the world, talked about our solution to vendors, and got many insights about the industry's direction regarding proactive maintenance. We are on the right track to allow Internet Service Providers of all sizes to tackle the problems of their internet delivery: Fixing home WiFi with AI. We will be at the BBWF 2020, so see you all next year!